Prospective Students
Another way that students can benefit from living on campus is to participate in a UNM/RLSH-sponsored Living Learning Community. The Living Learning Program includes 15 Living Learning Communities for the 2014-2015 Academic Year.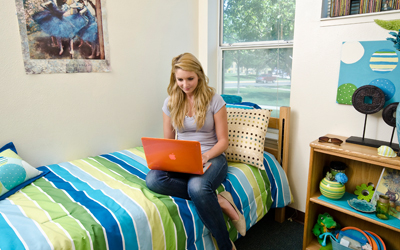 Current Students
Living on campus is more about having a place to rest your head; living on campus is about life! There is always something going on within the residence halls at UNM, and we hope you can find a variety of activities that you'll enjoy. 
Our rates are the most affordable in the state.
Everything you need to know to get you on your way.