Prospective Residents
Living on campus is about more than having a place to rest your head; it's about the experience! From our Living Learning Program to events and activities, you'll find a variety of experience outside the classroom. Register Today!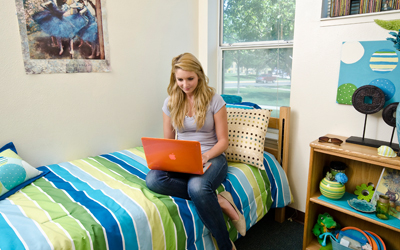 Current Residents
Live with us again next year! Room Selection 2016-2017 is going on now through May 13. Select your room now with no application fee or pre-payment, no rate changes, parking perks, and more! Learn more here.
Our rates are the most affordable in the state.
Everything you need to know to get you on your way.