Residence Hall Work Orders
Custodial and Maintenance Services
UNM Residence Life and Student Housing is committed to providing clean, well maintained facilities for our residents and staff. RLSH Custodians and Facilities Services Techs are present and engaged in our residence hall communities performing regular daily services and following up on work order requests.
RLSH Custodial Staff maintain cleanliness in public areas which include bathrooms, kitchens, laundry areas, hallways and lounges in traditional & suite style halls, and hallways, laundry areas and community lounges or other common areas in apartment-style halls.
RLSH Facilities Services Techs will respond to maintenance work orders placed for Residence Hall areas including resident rooms. For some issues such as electrical, heating/cooling, plumbing, pest control, and groundskeeping, RLSH will have UNM Facilities Management department staff assist with the repair.
All Custodians and Facilities Services Techs display their LoboCard as identification.
---
We highly encourage our residents to submit their own work orders so that they can use the iService Desk system to submit, query, and receive email alerts when your Work Requests change status
In order to request assistance with a maintenance or cleanliness issue, please do one of the following:
Submit a work order request online by clicking here. Please provide as much detailed information as possible in the request form.
Call 505-277-3575. Plan to provide the staff with as much detailed information as possible, i.e. nature of the problem, location, etc.
If you have an emergency, and it is after 4:30pm on a weekday or if it is a weekend or holiday, call the SRC Commons 24-hour Desk at 505-277-2606 and SRC Desk Staff will contact an on-call Custodian or Facilities Services Tech.
If you want to learn the status of your work order, please check on line, email hops@unm.edu or call 505-277-3575.
Washers and dryers are provided via a contract with Caldwell Gregory. Residents are encouraged to report machine issues to Caldwell Gregory by scanning the QR code on the machine or calling 1-800-927-9274 and giving them the machine number under the bar code. If you experience persistent issues with a particular machine, please email RLSH Facilities at hops@unm.edu or call 2773402
Residents can also help keep machines working by always using High Efficiency "HE" laundry detergent and clean the lint tray in a dryer before and after every use.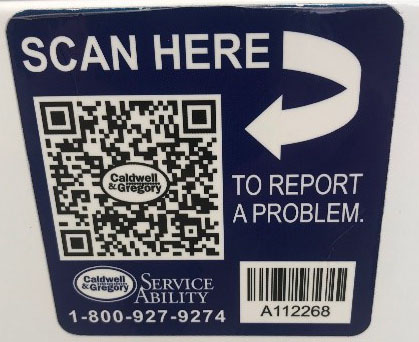 Any issues with WiFi or internet connection should be directed to UNM Information Technologies at https://help.unm.edu.
---
FAQs About Work Orders