Sign Up for UNM Housing
REGISTER FOR UNM HOUSING HERE
General Registration For Spring 2024:
If you have been accepted to The University of New Mexico, you are eligible to apply for the 2023-2024 License Agreement. If you do not see the 23/24 License Agreement on your Residence Dashboard, please email: Assignments@unm.edu and request that it be placed on your dashboard.
Please note that housing is still fairly limited and some selections may be unavailable.
For Fall 2023, we have limited availability in Residence Life & Student Housing. We are committed to working diligently to provide students a housing assignment and encourage students who need housing to continue to sign-up. We will implement the following measures to provide housing to actively enrolled students:
 We have implemented a waitlist and Tiered Prioritization. Please see the following information below.
RLSH will be implementing a four-tier waitlist.
Tier 1—Required Freshmen: First-year students identified as required to live on-campus under the Freshman Residency Requirement
Tier 2—Non-Required Freshman, Incoming International Students, Incoming Transfers: Persons who are new to UNM who are not required to live on-campus
Tier 3—Enrolled Upperclassmen & Graduate Students
Tier 4—Non-Enrolled Upperclassmen & Graduate Students
 Enrollment Checks
Currently assigned residents will be subject to weekly enrollment checks. Students will receive further communication via UNM email address if found to be ineligible for housing based on hours enrolled.
Housing availability is very limited and assigned on a first-come, first-served basis. Students who are subject to the Freshman Residency Requirement will be prioritized to meet the FRR.
Fall 2023 Key Dates:
Fall 2023 Housing Registration Open: Feb 2 @ 2:00pm
Anyone looking to live on campus for the 2023-2024 academic year can sign-up starting on 2/2 at 2:00PM. Students wanting to live with RLSH will register for housing online here: https://unm-residence.symplicity.com/ **Any student wanting to live at Casas del Rio or LoboVillage signs a lease directly with American Campus Communities and should not register for housing with RLSH.
Early Bird Registration Deadline: May 1 @ 11:59pm
All students who register by 11:59PM on May 1 will be entered into the drawing receive the early bird incentive, will be able to begin selecting roommates on May 22, and will begin picking their rooms on June 8.
Registration deadline for Round 1 Housing Assignments: May 15 @ 11:59pm
 All students who register by 11:59PM on May 15 will be able to begin selecting roommates on May 22, and will begin picking their rooms on June 8.
Round 1 Room Assignments Go Out: June 26
Room assignment notices sent via UNM email for all students who registered for housing by May 15. **There are additional rounds of room assignments for students who register after May 15; RLSH will provide an update of these dates as we approach summer 2023.
No Fee Cancellation Deadline: July 7
Any student who properly cancels their housing through RLSH by 11:59PM on July 6 will do so without any financial penalty. Students who are not enrolled with UNM for Fall 2023 are able to cancel their contract for $0 through August 16; enrolled students begin incurring charges for cancellation on July 7.
As a reminder, notice to any other department that a student is not attending UNM does not constitute a release or cancellation from the housing contract; students must work directly with RLSH to cancel or release from their housing. Please direct all students looking to cancel their housing contract to RLSH.
Fall 2023 Course Enrollment Deadline: August 1
RLSH residents must be actively enrolled in 6 credit hours in order to be eligible to live on campus. All incoming/returning residents (except first year/transfers who have yet to attend orientation) must be registered for classes by August 1. Any student not registered for classes may be removed from their housing assignment if there is a waiting list for housing.
Early Arrival Move-in For Fall 2023: August 11 - 12
Students needing to arrive earlier than the official opening date can do so one of these three days for a flat fee of $175 (to be charged to their Bursar's account). Information on signing up for early move-in will be included in the assignment notices. The electronic move-in guide with instructions regarding the move-in process will be released on June 8.
UNM Housing Residence Halls Open For Fall 2023: August 17 - 19
All residence halls open for all students at 9AM on Thursday, August 17. Residents will receive specific information about move-in through an electronic move-in guide which will be released on August 1, 2023. Check-in for the residence halls for Fall 2023 will occur from 9AM-5PM on August 17-19, and 9AM-2PM on August 20.
REGISTER FOR UNM HOUSING HERE
Eligibility
In order to qualify to live in our residence halls, you must be:
Admitted to UNM-Albuquerque main campus
Enrolled in a minimum of six credit hours during fall and spring semesters*
Show reasonable progress toward the pursuit of a degree
Getting Started
A $50 non-refundable registration fee will be charged to your student account at the time of registration.
There is no deadline for registering, however it is recommended that you register as early as possible to obtain your preferred hall or roommate. 
You will need your UNM Net ID and password in order to log into the residency dashboard.
Enter the Residence Dashboard to get started.
---
Housing Registration FAQ's (click for answers)
---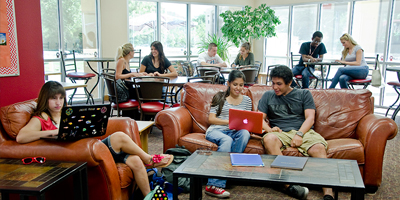 Students Under 18
Students registering for housing under 18 years of age are required to provide a parent or guardian's signature. If you are under 18, please download a Parent Guarantor Form.  After printing, submit the signed form by fax (505-277-4712), email or in person at the SRC Commons 24/7 Help Desk.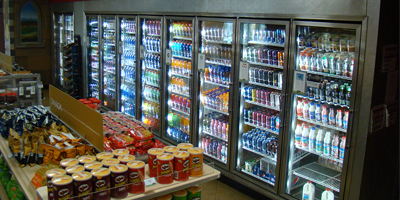 Meal Plan Options
First year residents living in the on-campus residence halls are required to choose a meal plan. Meal plans for returning residents are optional. To view the meal plan options or change an already selected meal plan, visit the UNM Food web site.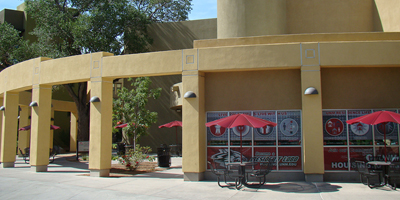 UNM Housing Options
Residence Life and Student Housing offers many options to meet your housing needs. From traditional rooms to apartments, our living styles are available to all students, including first year students. You may select up to three options on your housing registration. Learn more about our eight halls here or take a tour!