UNM Housing Tour
See what living on campus is all about.
Seeing our Residence Halls in-person serves as a wonderful way to picture yourself as a UNM student and as a Resident Lobo. Learn more about the individual buildings and their amenities to find the community that would be the best fit for you.
IN-PERSON TOUR HOURS!
We are excited to announce we are now offering limited IN-PERSON Tours! Our knowledgeable and friendly UNM Housing Ambassadors look forward to presenting our residence halls to you, live and in-person! 
Guests must reserve their space on ahead of time—please contact us to reserve your tour at rlshtours@unm.edu
We are currently showing examples of traditional, suite, and apartment style housing options at the following times:
Monday: 12:30p & 4:30p
Tuesday: Only 4:30p
Wednesday: 12:30p & 4:30p
Thursday: Only 4:30p
Friday: 12:30p & 4:30p
Saturday: 10:00a, 12:00p, 2:00p

Tours Start at the UNM Housing SRC Commons Lobby (Building 89 on the UNM Campus Map)
Maximum tour group size is 10 per tour, plus an Ambassador (11 total). Please be courteous to others and limit your personal group to no more than 3.
Our tours depart at the times listed above. We suggest arriving 10 to 15 minutes early as a courtesy to other guests, and to not miss your tour.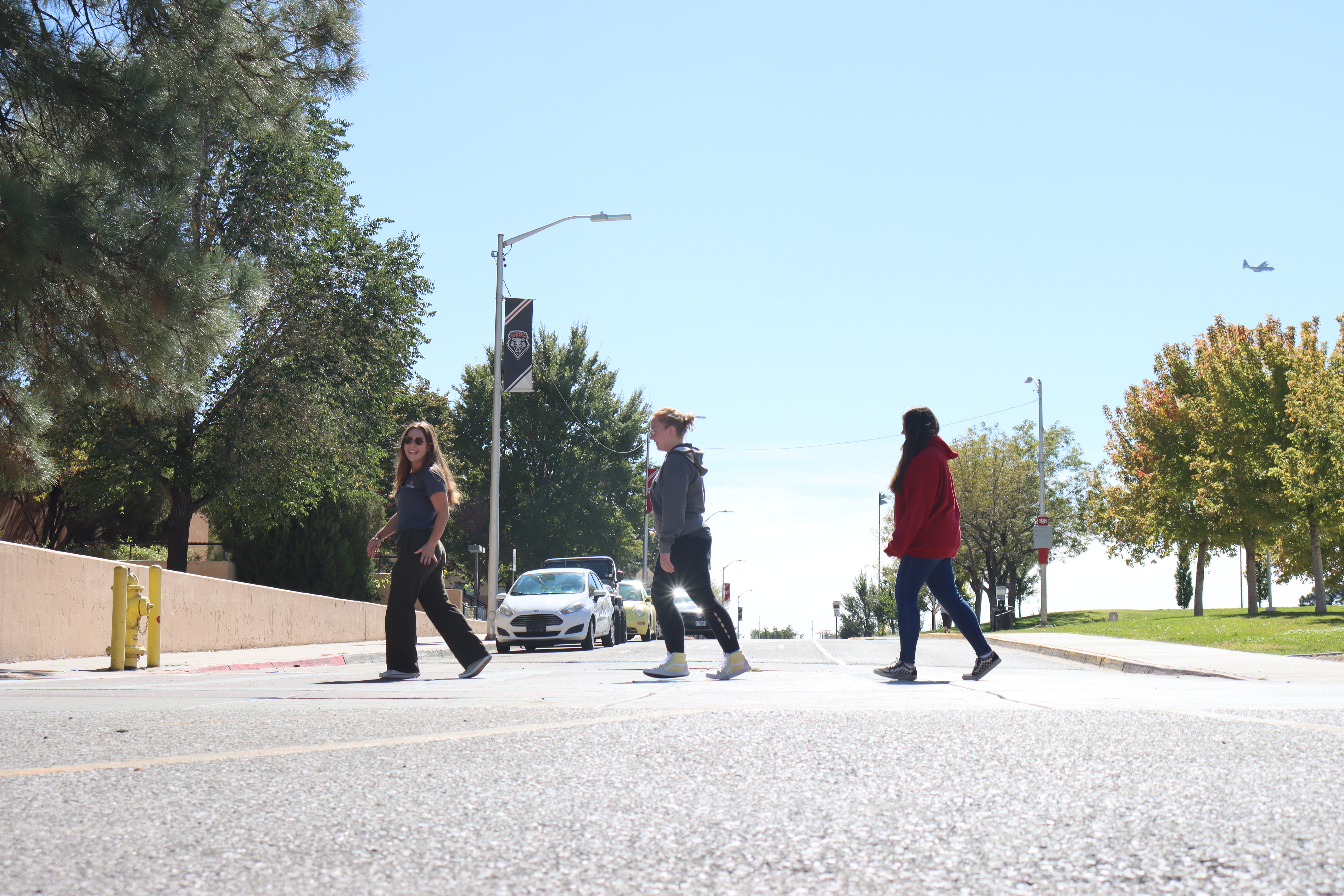 How to request a tour:
We conduct tours Mondays through Saturdays. In order to anticipate tour needs and schedule appropriately, reservations are required. To request a tour reservation, and ensure your spot in our limited tours, you must contact us at rlshtours@unm.edu. Please indicate the preferred date and time you are requesting, and also tell us how many students and students' guest/family you would like to include on the tour. You will receive an email back from one of our Student Ambassadors, to confirm your tour reservation.
Where should I park?
The University of New Mexico offers two visitor parking options:
The most common is Cornell Parking Structure, located across from Popejoy Hall. Another option is the metered parking on Redondo Road at Campus Blvd.
Take a Look From Home
Residence Halls
We offer traditional, suite, and apartment-style Residence Halls, 7 on Main Campus and 1 off-campus. Learn more about each of the individual Residence Halls and their communities here.
Living Learning Communities
Live with other students who share your same passion in a Living Learning Community. Take a look at our current LLC offerings here.
Video Tours
Take a closer look into all 8 of our Residence Halls from the comfort of your own home. Click the links below to watch in-depth video tours of our Residence Halls right from your laptop or smartphone.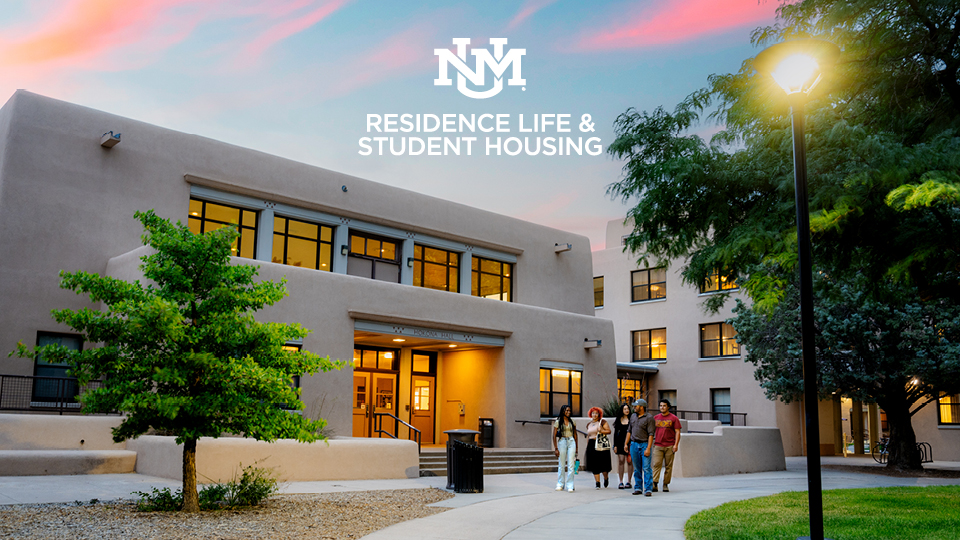 If you'd like to see more information about a specific hall, simply click the links below: