Historic Hokona Hall is one of UNM's architectural treasures and landmarks. Opened in 1956, its recent renovations, charming courtyards and the newly furnished retro-style lounge, make it a popular hall. The Cellar at Hokona is one of UNM's popular after-class social spots, where you might catch an Xbox competition, spot friends at Karaoke Night, or just enjoy a game of pool.
Double and single rooms*
Built-in shelving, storage and bureau drawers
Six full kitchen facilities
Co-ed hall
Community bathrooms
Head to our YouTube page to take a virtual tour of Hokona. Click here!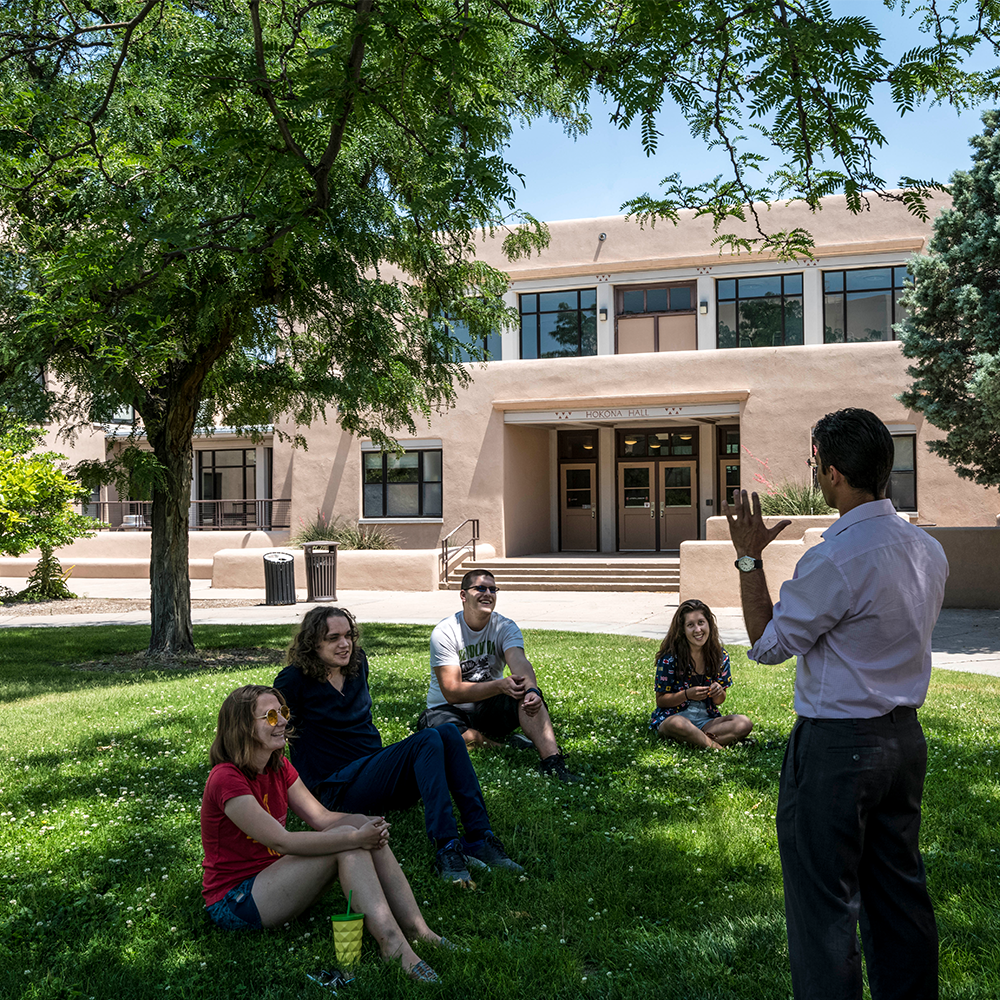 ---
Living Learning Programs
Scholars Community: A special option for students that have been awarded academic scholarships or that are in the Honors Program at UNM.
Business Floor: A community for residents interested in going into the field of business; connects students to resources at the Anderson School of Management.
---
Community
Community Association meetings on Tuesday nights at 8:30 pm in the Hokona Main Lounge. Be there!
---
Recreation Area
The Cellar
Located in the Hokona Basement, through the main lobby, or through the North side of the building.
---