INNOVATIVE LIVING IN DOWNTOWN ABQ
UNM Residence Life & Student Housing's newest college housing option is located in the Innovation District in Downtown ABQ. Innovate ABQ, the City of Albuquerque and UNM Residence Life & Student Housing have partnered to create a unique urban living and learning environment.
Live in the heart of Albuquerque with all modern amenities included, as well as UNM staffing and ability to use your financial aid.
Be linked to Innovate ABQ, UNM STC, and their partner resources including on-site collaboration and makers space, internship opportunities and specially designed programming and activities.
Experience a diverse and dynamic neighborhood with food, entertainment and transportation all within walking distance. 
Open to Innovation Academy students, current UNM Residents and UNM upper-classmen, the Lobo Rainforest offers 2 bedroom/2 bath apartment-style units, including full kitchen, living space, and washer and dryer. 
Learn more about our new Navajo Nation Student Housing in the Lobo Rainforest. 
For more information, please contact housing@unm.edu.
Learn more about our rates, payments and terms and conditions 2017-2018.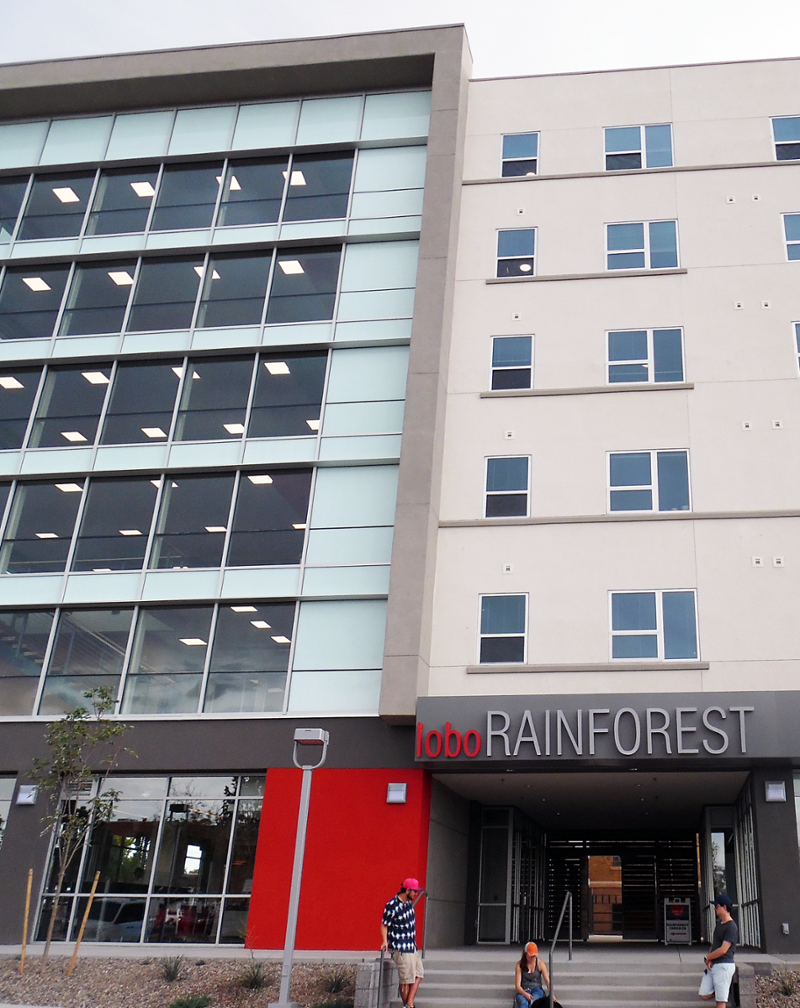 ---
---