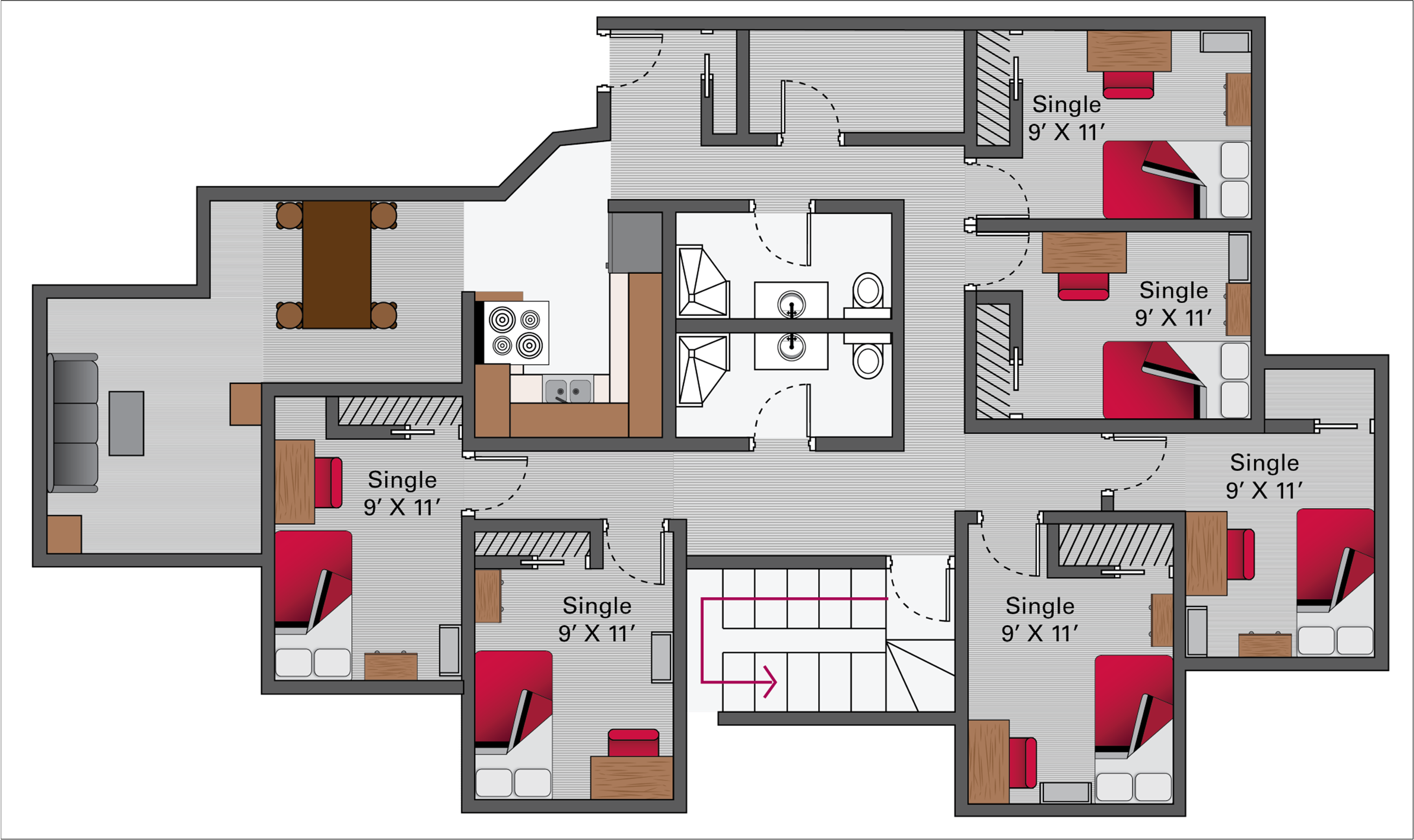 The Student Residence Center (SRC) Apartments is a 12-building complex, comprised of six room, two bath apartments and is centrally located around the residence life hubs of the SRC Commons, La Posada Dining Hall and Johnson Recreation Center. Groups of students often request to live together making this a high-demand, independent environment. SRC is the closest housing you will find at UNM to all campus conveniences, just minutes from Zimmerman Library, the SUB, and your classes.
Single occupancy rooms (six per apartment)
Fully furnished with a living room, dining room, and kitchen, as well as two full bathrooms
Exterior courtyards with barbeque grills, benches, and tables
Building floors are co-ed, and apartments may be arranged as co-ed if all roommates agree and consent.
Watch our video tour of SRC Apartments. Click here!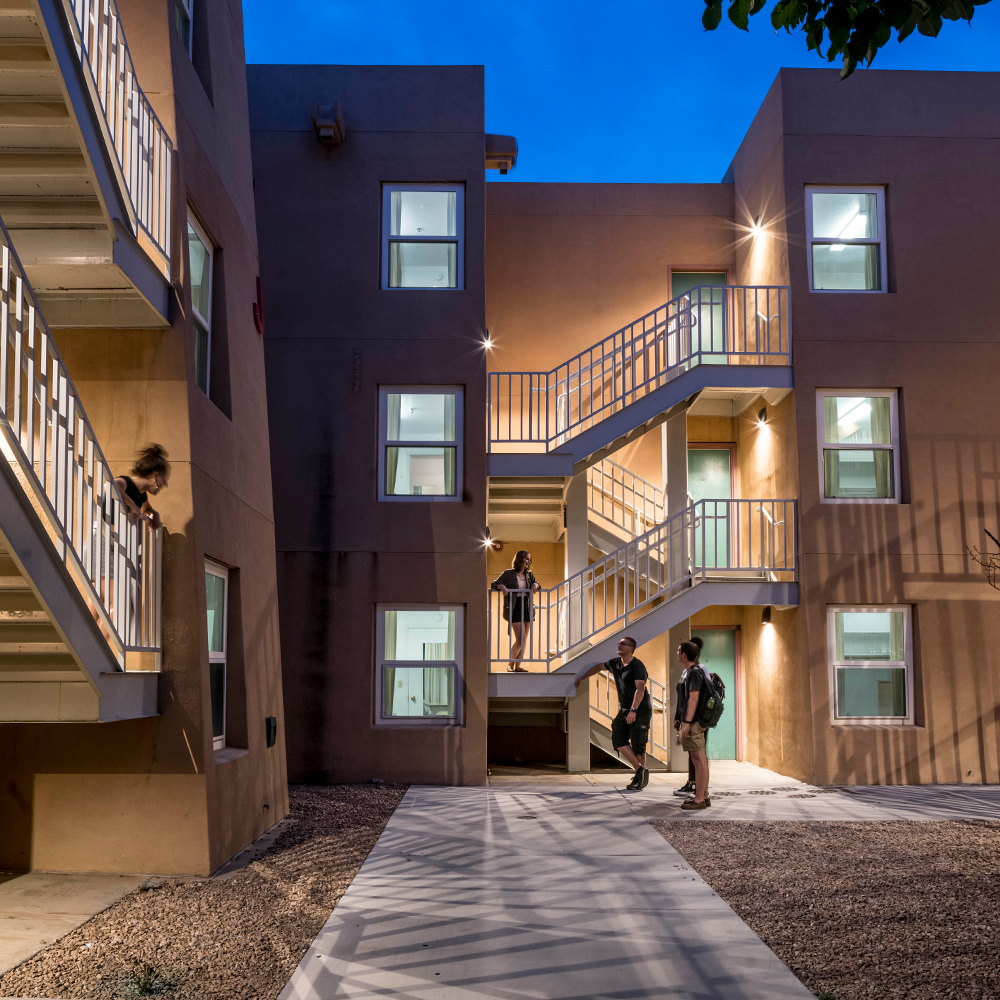 ---
Living Learning Programs
Scholars Community: A second living option for students in the Scholars Community; (for students in the University Honors Program or with a merit-based scholarship.)
Pet Friendly: While not a Living Learning Community, this is a unique living environment for residents and their approved furry, scaly, or otherwise amphibian friend. Find more information about our pet policies and fees here.
Students with approved ESA or certified service animal may live in any UNM Housing facility, but may also select the option to reside in the pet permitted communities.
---
Community
Meetings on Tuesday Nights at 8:30 in the SRC Commons, be there!
---
Recreation Area
The SRC Commons
Open 24 hours a day
---